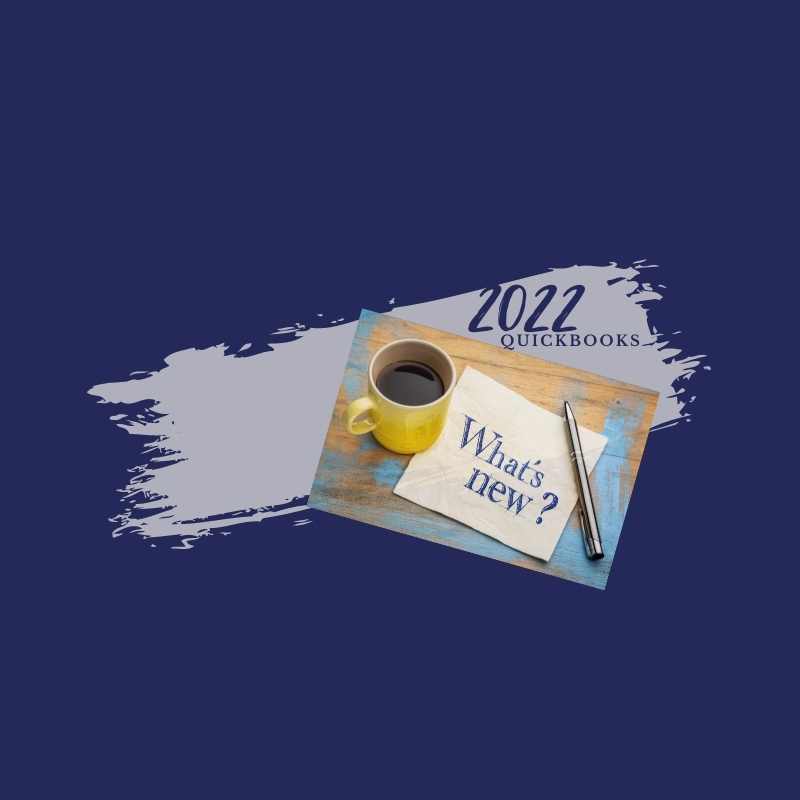 Big Changes are Coming for QuickBooks Pro, Premier, and Nonprofit Desktop Versions.
(Please note-pricing has been updated with more current information since the original post.)
 Intuit (the maker of QuickBooks) has announced that the desktop versions of QuickBooks-Pro, Premier, Premier Nonprofit, and Mac-will be changed to a subscription-based product for 2022.
Wondering what this means and how it may affect you? Let me help.
In this article:
QuickBooks Desktop 2022 Changes 
 Subscription-based "Plus" version
Enhanced computing power by requiring 64-bit compatible computers
Mobile bill upload
Easier way to attach documents to transactions
Online bill payments can be scheduled
Multiple Email Contacts

Pricing for QuickBooks Plus 

Pro Plus
Premier Plus
What is included in the annual price

Should I upgrade?  

2021 Desktop versions still available to purchase until December 10.
Current desktop solutions will be supported for a specified time.
Price vs functionality
Subscription Based Plus Version
Beginning with the October release of QuickBooks Pro Plus and QuickBooks Premier Plus, these desktop-based programs will be sold on a subscription base instead of an "off-the-shelf" price. This means you will have to pay monthly/annually for your program.
The biggest advantages to the user for this approach is that you will be working on the most updated version of the software with the newest features and any security fixes will be automatically taken care of.
The biggest disadvantage is you have to pay to continue using the program, instead of paying once and then waiting 3-5+ years to upgrade. To try to ease this pain, QuickBooks is adding their "unlimited customer support and data recovery with on-line backup". This is a $299 annual charge if purchased by non-"Plus" users.  I haven't gotten clarification if this is only for first year or if it will be available for free in future years.
Enhanced Computing Power by Utilizing 64-bit Processors
If you have a large company file in QuickBooks, the current desktop programs have a bit of a lag in running reports, reconciling accounts, and even sometimes in creating transactions.  The QuickBook 2022 version uses the computing power in 64-bit processors, so the access is much quicker. If you have a small organization, you probably won't notice the difference, but for larger files, it will be a time saver and frustration reducer.
The bad news is that if you have an older 32-bit computer, (by the way, these are really old computers)  you will NOT be able to use QuickBooks 2022 on it. If you aren't sure which your system is, type Control Panel in the computer search box. For Windows users, select System and Security, System, and an ABOUT box will appear. Look for System Type in the About box.  If it says, "64-bit operating", you will be fine.  Apple users would click apple Icon and select About this Mac. If your processor is named "Intel Core solo" or "Intel core duo" these are 32 bit, anything newer is 64 bit.
If not, you will need to upgrade your computer before buying any of the QuickBooks 2022 versions.
Mobile App to Upload Vendors Bills
This is a very handy feature. Using the app, you can snap a picture of the bill and QuickBooks will parse the information into the Bill Transaction page. The app looks for the vendor name, date, amount from the uploaded bill, and auto categorizes the bill (once it learns where this vendor is usually charged). It will even match the picture to a preexisting purchase order or vendor bill that is already entered.  You will then review the information, make any changes, and approve it to be posted.
Attach documents to transactions
You can also use the mobile app to upload documents to QuickBooks that can be attached to donor/customer accounts and emails or to vendor accounts.
Schedule Online Bill Payments
QuickBooks has partnered with Melio ® to offer Bill Pay. This allows users to pay vendors directly from the desktop versions without having to print and mail checks. To make sure your bills are paid on time you can schedule a bank transfer or use a debit or credit card for a specific date. You can also select the method the bill will be paid, check or bank deposit. ACH (Automated Clearing House) and debit card transactions are processed free, unless you choose the expedited "Fast Ach" or "Fast Check" services. Credit card payments will be charged a 2.9% fee.
This can save quite a bit of time by being able to set the dates ahead of time and not having to print and mail checks.  Just be sure you have set up the proper controls, so only the appropriate person can send these payments.
Multiple Email Contacts
For Non Profit Organizations, one of the frustrations with setting up donors in QuickBooks is that the old system only allowed one email address. This is a problem, as there may be several different people to whom you need to communicate grant information. The 2022 versions allow you to select from multiple email addresses of customers, vendors, and employees.
Pricing for the QuickBooks Plus Versions
Now to the important part. What will these new versions cost?
QuickBooks has announced  the following prices:
Pro Plus 2022 Retail is $350.00 annually for 1 user and $750 per year for 3 users with a first year discount of $100 per user.
Premier Plus 2022 Retail $550 annually for 1 user, $1,150 for 3 users, and $1,750 for 5 users with a first year discount of $100 per user.
Should I Upgrade?
First thing to look at is your computer. If your computer does not have a 64 bit operating system, you will need to upgrade it before upgrading your accounting system.
Next, Is the cost within your range? For organizations needing multiple concurrent users, the price jumps up pretty fast. Let's look at how long QuickBooks will support the current programs:
2021 will be supported until May 2024
2020 through May 2023
2019 through May of 2022
It may make more sense for you to get the 2021 one-time purchase version before December 10 and not have to upgrade for three years if the new functionality is not necessary for your organization.
Don't forget about Techsoup.org. They have the 2021 desktop version on their website for eligible nonprofits as of the date of this post, but I assume they will receive some subscriptions for the new version to sell.
Bottom Line
It will be very handy to have updated functionality, faster speed, and mobile app options if it is in your organization's budget. If not, consider upgrading to the 2021 desktop version and wait three years before moving to their subscription service. And don't forget to read my book, QuickBooks for Nonprofits & Churches A Step-by-Step Guide to the Pro, Premier, and Nonprofit Versions to get your system set up and running efficiently. 
---